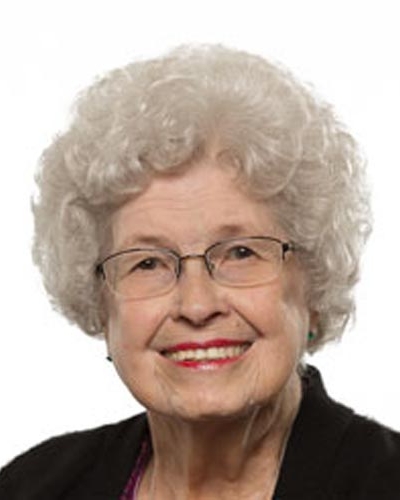 Eleanor Garrett plays a key role in the development and success of Garrett Metal Detectors. It was through her encouragement that the company was founded in April 1964.

Mrs. Garrett earned her Bachelors of Science and Masters of Education from Sam Houston State Teachers College. Prior to assuming the accounting and marketing responsibilities of the company in 1964, she taught public school in the Beaumont and Garland, Texas, areas as well as wrote and directed the kindergarten curriculum at her church for several years.

For more than 30 years, Mrs. Garrett has been dedicated to the preservation of America's proud heritage and ancestral lineage. She currently serves as the regent of the Jane Douglas Chapter, NSDAR, Dallas, and is the former state regent of Magna Charta Dames and Barons, Texas Division. In addition she has been recognized as a Distinguished Alumni of Groveton I.S.D and was commissioned a "Yellow Rose of Texas" by Governor Rick Perry.

In 2002 she, with her husband, was honored with the Texas Tree Farmer of the Year Award for her efforts in preserving Texas' natural forestry lands.

Mrs. Garrett currently serves as District III Representative for the Daughters of the Republic of Texas and is a member of the Continental Society Daughters of Indian Wars, Mannakin Huguenot Society, National Huguenot Society, Manx Society, Presidential Families of America and a charter member of the Guild of Colonial Artisans and Tradesmen 1607-1783. She has held officer positions in Dallas area chapters of Daughters of American Colonists, Colonial Dames of the Seventeenth Century, United States Daughters of 1812, Spanish-Florida Pioneer Descendants and Arkansas Antebellum Ancestry.