Official Garrett Logos
These are the official logo color options for Garrett Metal Detectors. Reproducing the Garrett logo in any other color is not an acceptable use of the Garrett mark. If you have any questions concerning the use of Garrett logos, please contact marketing@garrett.com.
Each zip file contains the logo saved in different formats (jpeg, adobe illustrator and pdf). Save zip file to desktop before opening.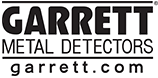 Garrett Logo Black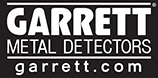 Garrett Logo White on Black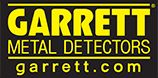 Garrett Logo Yellow on Black
Garrett Share File Library
Garrett Share File Archives
This electronic database is for Garrett dealers, distributors, and representatives. Many commonly requested items can be found here, including: logos, sales sheets, specification sheets, user manuals, product images, videos, replacement parts documents, and certifications.
How Do I Access Garrett Share File?
Simply click on the link below. You will be directed to a page where you will be asked to input your email address and create a password. After submitting this information, you will receive an email notification of your access into the Garrett Share File archives.
Access the Garrett Share File Archives