Diggin' Texas 2021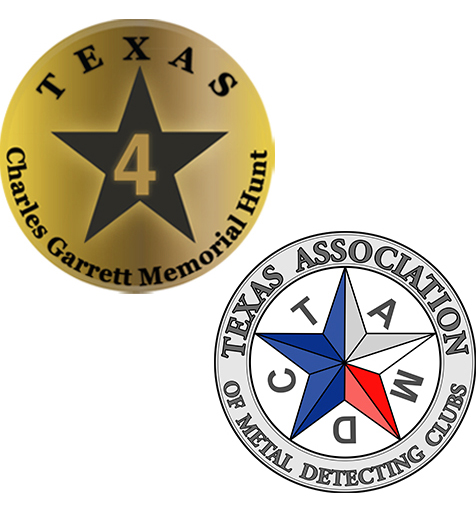 ENTRY FORM ADDED 11-16-20

CHARLES GARRETT MEMORIAL HUNT IV
The Garrett Memorial Hunt committee is pleased to announce new dates for the previously postponed Charles Garrett Memorial Hunt IV and our new partnership with TAMDC. Those new dates are:
Friday, April 16, through Sunday, April 18, 2021
. The event will still be held in Canton, Texas, and will follow the format that was previously planned.
Everyone who opted to remain on the original 2020 hunt list is still guaranteed their place on our hunt rosters. Anyone who does have a conflict with this new weekend and feels that they must withdraw from the hunt is able to do so at this time. Simply send an email with your name and address to:
hunt@garrett.com
. A refund check will be mailed to you within 30 days.
All request must be received prior to March 1, 2021 for refund.
Once we have given registered participants a fair chance to make this decision, we will open up registration again for a limited number of new participants.
This second-chance registration will be on a first-come, first-serve basis until capacity is reached. This will be a very limited time for registration.
We appreciate your understanding of the rescheduling of the Garrett Memorial Hunt. Please bear in mind that Garrett must follow local and state regulations for public gatherings. Measures/Precautions will be taken to do so in a safe and responsible manner.
First Monday (flea market grounds)
800 First Monday Lane
Canton, TX 75103
For RV Reservations:
https://www.firstmondaycanton.com/rv-park
Basic Hunt Package:
Participation in several prize hunts: Lights Out Hunt, Free Range Hunt, and Kids Hunt (for those 12 and under).
Three prize token games will be seeded throughout the weekend, including tokens for the Gold Coin Challenge.
One Charles Garrett Memorial/Diggin' Texas Hunt T-shirt (if hunt fee is paid before January 1, 2021).
Free First Monday park admission and tent camping (RV camping requires additional fee).
Hunters are free to search throughout the designated park grounds for native coins and relics. In addition, special prize tokens and caches will be seeded throughout the park grounds.
Optional Silver Hunt and Relic Hunt also available.
Plenty of Fun for All Ages!
Meet other treasure hunters and find some treasure! Or explore Canton's historic district and local museums.
Free Kids Hunt for ages 12 and under.
All prizes will be awarded! A random drawing will be conducted for unclaimed prizes.
Special guests, more details to be announced!
Picnic and coolers allowed. Concessions available in Civic Center building on Saturday and Sunday.
Information
Email
hunt@garrett.com
for information not covered below
Visit
www.tamdc.org
for more details.