Diggin' Texas 2023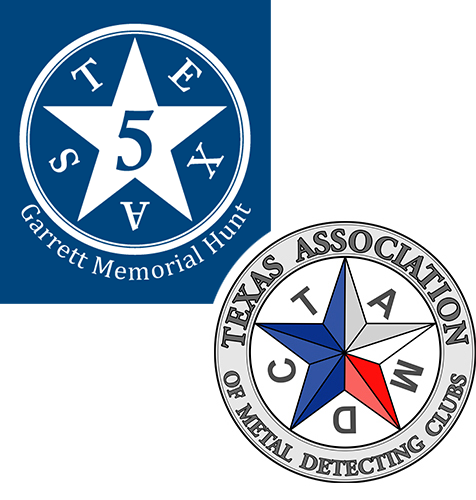 Registration is now closed.
Thank you to those that signed up for the hunt.
See below for Hunt Detailed Schedule!
Friday, April 14, through Sunday, April 16 in conjunction with Texas Association of Metal Detecting Clubs (TAMDC)
. The event will be held in Canton, Texas.
First Monday (flea market grounds)
800 First Monday Lane
Canton, TX 75103
For RV Reservations:
https://www.firstmondaycanton.com/rv-park
Basic Hunt Package:
One hunt package fee covers all Garrett events!
Participation in several prize hunts
One Garrett Memorial Hunt T-shirt (if hunt fee is paid before deadline).
Free First Monday park admission and tent camping (RV camping requires additional fee).
Hunters are free to search throughout the designated park grounds for native coins and relics.
Plenty of Fun for All Ages!
Meet other treasure hunters and find some treasure! Or explore Canton's historic district and local museums.
Free Kids Hunt for ages 12 and under.
All prizes will be awarded! A random drawing will be conducted for unclaimed prizes.
Treasure talk on Saturday by Jase Robertson, star of Duck Family Treasure TV show!
Picnic and coolers allowed. Concessions available in Civic Center building on Saturday and Sunday.