Jase Robertson AT Max Signature Edition
Maximum Detection. Powerful, Wireless, All Terrain performance.
PN
1142023 MSRP: $941.12 (USD) - AT Max Jase Robertson Signature Edition
1142125 MSRP: $941.12 (USD) - AT Max International Jase Robertson Signature Edition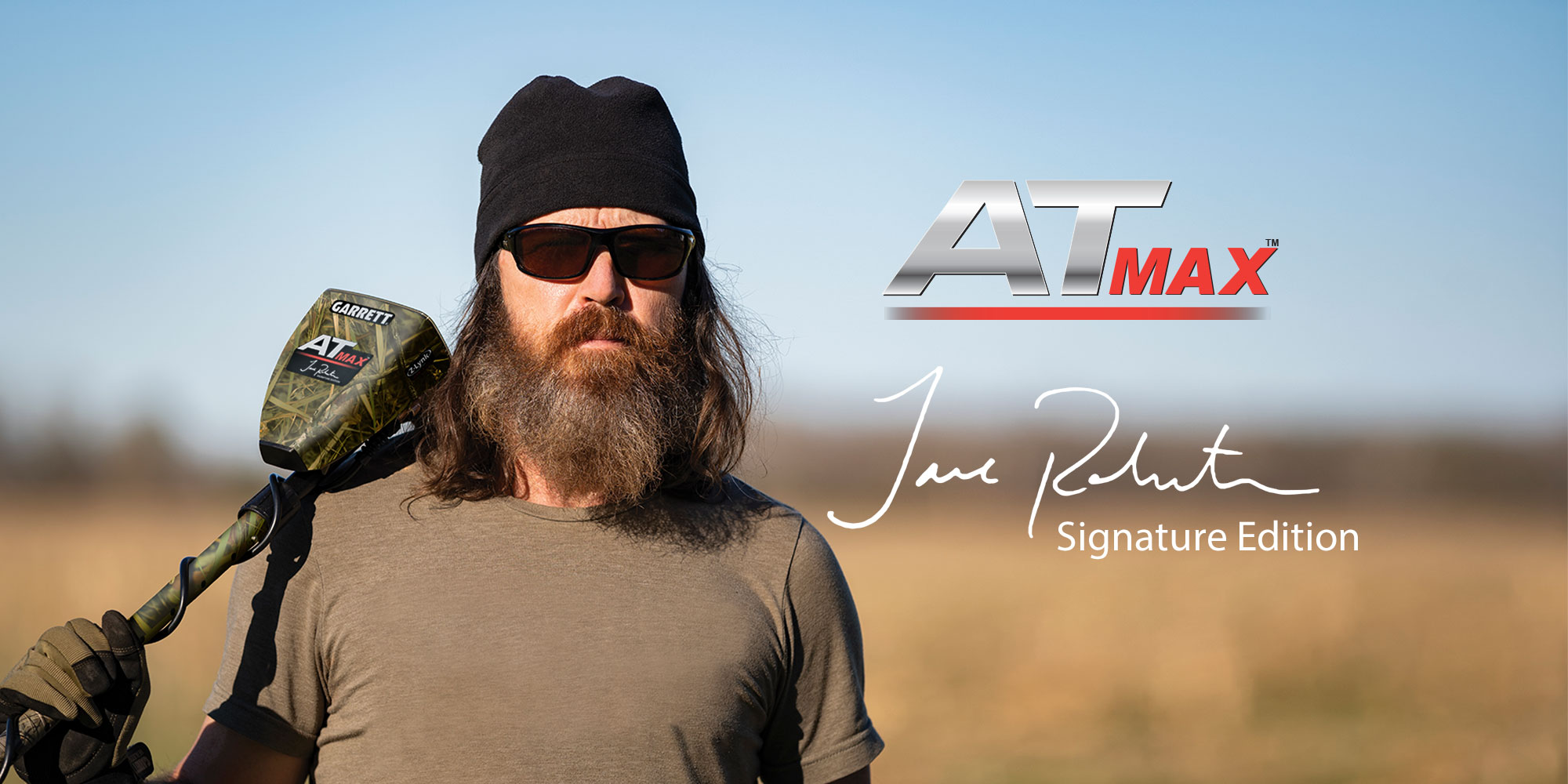 AT MAX™ Iron Audio
Hear the iron trash before you dig it!
Iron Audio allows you to hear discriminated iron (normally silenced) to avoid digging undesired flat iron targets such as bottle caps or washers.
NOTE: To use the Iron Audio feature, some degree of Iron Discrimination must be set. In this demonstration, the Iron Discrim setting is at 35. Without Iron Audio, both the bottle cap and silver coin sound like good targets. With the Iron Audio, the bottle cap response includes iron "grunts" to indicate this might be a trash target.
CLICK ABOVE FOR IRON AUDIO™ DEMONSTRATION!
AT MAX™ Additional Features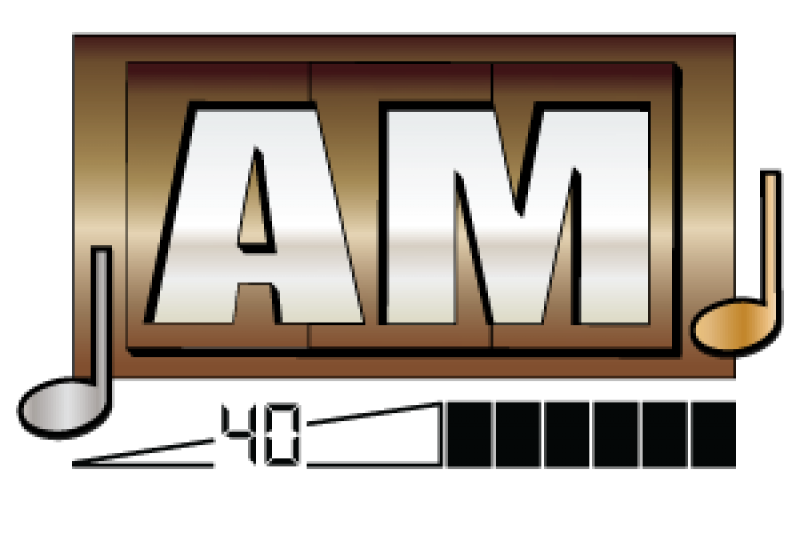 All Metal Iron Audio™
Garrett exclusive feature that audibly identifies discriminated iron while operating in a True All-Metal Mode (also available in the three Discrim Modes).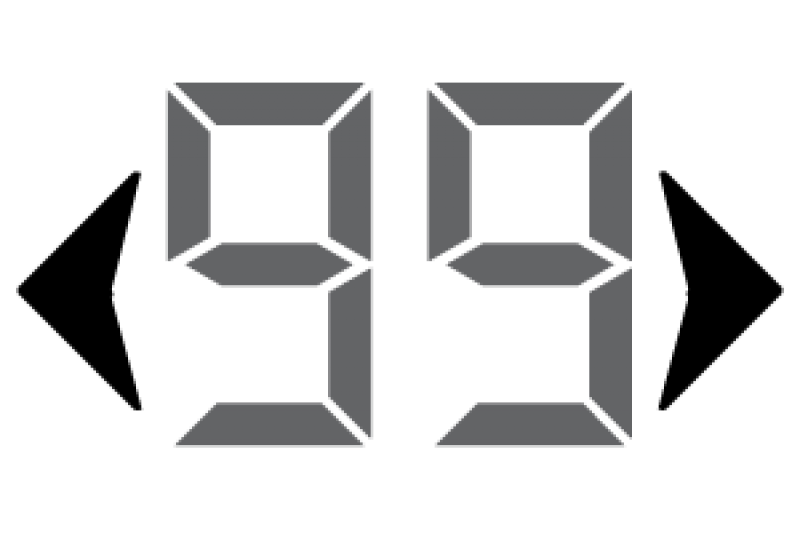 Digital Target ID
Numeric identification scale from 0 to 99. Identifies a target metal's conductivity.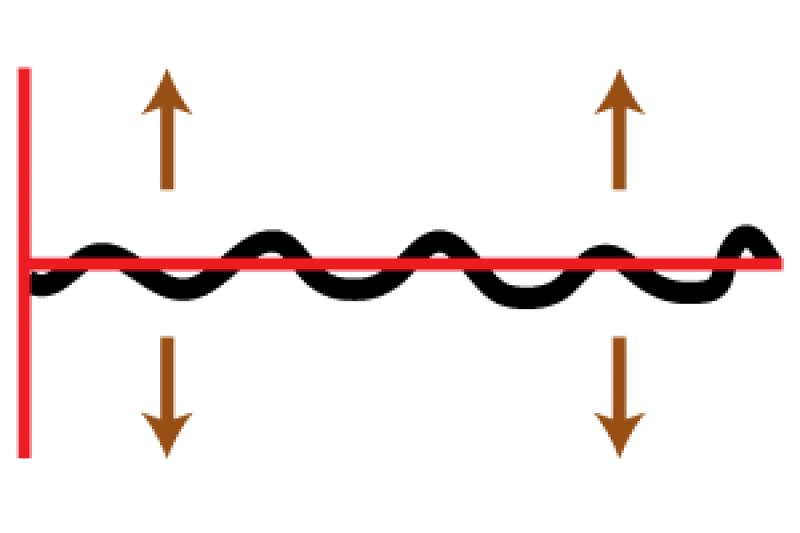 Adjustable Threshold
User can manually adjust the audio threshold (the constant background "hum") to better hear targets.

Jase Robertson Signature Edition Comparison
| | | | |
| --- | --- | --- | --- |
| Multi-Flex™ Technology | - | ✔ | - |
| Single Frequency Options | 13.6kHz | 5, 10, 15 and 20 kHz | 8 kHz |
| Multi-Frequency Options | - | Simultaneous Multi-Freq. and Multi-Salt | - |
| Z-Lynk™ Wireless Technology | Yes (With MS-3 Z-Lynk headphones included) | Yes | - |
| Backlight | ✔ | ✔ | - |
| Iron Audio | ✔ | ✔ | NO |
| Iron Volume Control | - | ✔ | - |
| Iron Discrimination Segments | 44 | 8 | 4 |
| True All-Metal Mode | ✔ | - | - |
| Volume Adjustment | ✔ | ✔ | - |
| Notch Discrimination | ✔ | ✔ | ✔ |
| Search Modes | 4, all Pro Audio | 6, with International and U.S. Coins modes | 5 (Plus Pinpoint) |
| Large Digital Target ID | 0 to 99 scale | 0 to 99 scale | 0 to 99 scale |
| Proportional Audio | ✔ | hybrid binary/proportional | - |
| Sensitivity/ Depth Adjustments | 8 | 8 | 8 |
| Threshold Adjustment | ✔ | - | - |
| Ground Balance, Auto/Manual | ✔ | Auto, High Resolution, 175 pts | - |
| Ground Balance Window™ | ✔ (Automatic) | - | - |
| Pinpoint | ✔ | ✔ | ✔ |
| Waterproof | ✔ (to 10 feet / 3m) | - | - |
| Waterproof coil/stem | ✔ | ✔ | ✔ |
| Rainproof control box | ✔ | ✔ | - |
| Audio Tone ID Levels | 3 | 5 | 3 |
| Target Depth Indicator | ✔ | ✔ | ✔ |
| Standard Searchcoil | 6" x 11" DD Viper™ AT | 6" x 11" DD Viper™ or 8.5" x 11" DD Raider™ | 7" x 10" concentric PROformance™ |
| Length (Adjustable) | 43" to 56" (1.09m - 1.4m) | 40" to 53" (1.016m - 1.35m) | 42" to 51" (1.06m - 1.29m) |
| Power | 4 AA (included) | Rechargeable Lithium Ion Battery, built-in | 4 AA (included) |
| Battery Condition Indicator | ✔ | ✔ | ✔ |
| Warranty | 3 Years, Limited Parts/Labor | 3 Years, Limited Parts/Labor | 3 Year, Limited Parts/Labor |
| One-Touch Treasure Hunting | ✔ | ✔ | ✔ |
| Camlocks for more stem stability | ✔ | ✔ | ✔ |
| Total Weight | 3.03 lbs (1.4 kgs | 2.5 lbs (1.13 kgs) with Viper™ coil | 2.8 lbs (1.27 kgs) |