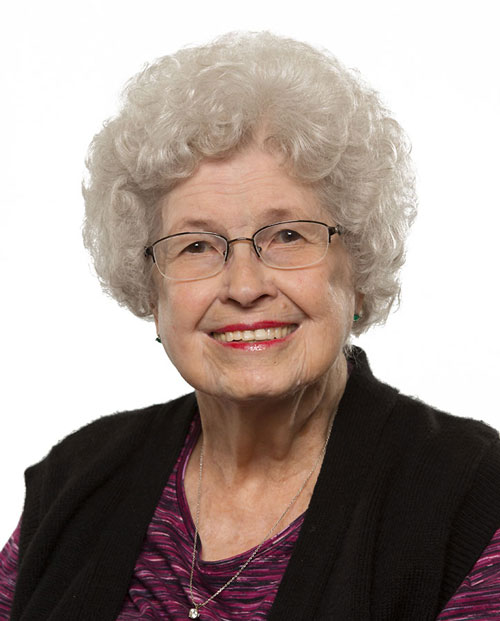 Eleanor Paxton Smith Garrett – dedicated mother, entrepreneur, educator, and industrious clubwoman – died on March 1, 2022. The native of Texas and fifth generation educator was a resident of Garland. Dr. Garrett and her husband Charles founded Garrett Electronics in 1964, which has grown to become one of the world's largest manufacturers of metal detection equipment.

Eleanor Garrett was born in Apple Springs, Texas, in 1934. After graduating as class valedictorian from Pennington, Texas High School, she graduated with honors from Sam Houston State University with B.S. and M.Ed degrees. In 1955 she married Charles and taught school in Jefferson County while he earned an engineering degree from Lamar University. They settled in the Dallas area, where she taught school in Garland before devoting herself to their new company, which initially made sport metal detectors for treasure-hunting before expanding into the security market in 1984. Garrett detectors have discovered some of the world's greatest buried treasures, and its security equipment has protected millions, including Olympic athletes and spectators at the Games since 1984. As the company grew steadily and evolved to include publishing, video production, and training, she was instrumental in founding Ram Publishing Company, an award-winning Garrett subsidiary.

Dr. Garrett was also very active in patriotic and historical organizations. She served as the principal officer of the Dallas chapters of both the Daughters of the Republic of Texas and the Daughters of the American Revolution and served as a state officer of each. She was also the principal state officer of Magna Charta Dames and Barons. She was a member of United Daughters of 1812, Daughters of the American Colonists, Colonial Daughters of the XVII Century, Daughters of the Indian Wars, Dames of the Court of Honor, Plantagenet Society, Order of Washington, Huguenot Society, Manikun Society and Order of Eastern Star.

Dr. Garrett was a member of the Orchard Hills Baptist Church in Garland for over sixty years and was a charter member of Garland Women's Building and a life member of the Dallas Genealogical Society. She was honored as a Distinguished Alumna of Sam Houston State University and Groveton High School. She and her husband Charles were generous donors to Sam Houston and Lamar University, and she received an honorary doctorate degree from both universities. In 2010 the Eleanor and Charles Garrett Teacher Education Center was dedicated at Sam Houston. The Charles and Eleanor Garrett Engineering Center was dedicated at Lamar University in April 2012. She was involved in forestry in Trinity and Houston Counties for some 50 years, and in 2002 she and Charles were named Texas Tree Farmers of the Year by the Texas Forestry Association.

Dr. Garrett was predeceased by her husband of almost 60 years, Charles; father and mother, Mervin and Hazel Marie Gibson Smith and her brother, Lynn Ray Smith. She is survived by her three children, Charles Lewis Garrett, Jr., Deirdre Lynne Garrett Hasselbach and her husband Timothy of Albuquerque, New Mexico, and Vaughan Lamar Garrett, his wife, Angela, and their two children, David and Sydney.