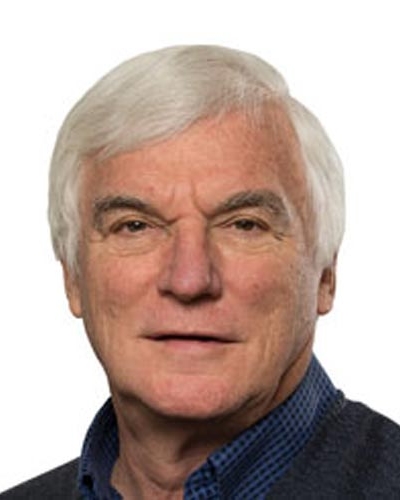 Senior Vice President, Chief Operating Officer, Engineering Director
With extensive experience in executive management and engineering, Bob Podhrasky is a proven leader who has helped make Garrett Metal Detectors a dominant company in the metal detection industry. Podhrasky is responsible for directing the company's strategic focus, daily operations as well as the research, development, manufacturing and field service support for the Company's security, countermine, and sport-related products.

For more than 45 years, Podhrasky has risen through the corporate ranks while learning every aspect of the metal detection market. He has pioneered the development of metal detection technology from a five transistor format to its present digital signal processor circuit design. He has authored and contributed to more than 20 patents held by the Company.

Before his successful career in the metal detection industry, Podhrasky worked for the University Naval Research Laboratory in Austin, Texas, where he helped design and engineer sonar technology for the U.S. government.

He has contributed to standards development for the American Society of Testing and Materials (ASTM), International Commission on Non-Ionizing Radiation Protection (ICNIRP), Association for the Advancement of Medical Instrumentation (AAMI), and Industry Canada in the fields of Security Product Standards and Medical Device Safety.

Bob has served on the boards of the Garland Chamber of Commerce, Dallas County Manufacturers Association, and TMAC Manufacturing Extension Program of the National Institute of Science and Technology. He is by training a skilled electronic circuit designer and product development manager. He is an advocate of, and dedicated to, product design and manufacturing in the United States. Podhrasky also leads the company efforts in product certification to international standards as well as ISO 9000 certification and lean manufacturing processes.