Paragon™
Walk-Through Metal Detector
Paragon Walk-Through Metal Detector
Product Nav - How To Buy Link
| U.S.A. / International | Description | Color |
| --- | --- | --- |
| 1172001 / 1172002* | Paragon Standard 30" | Charcoal |
| 1172003 / 1172004* | Paragon ADA-compliant 32.5" | Charcoal |
* Supplied with Euro plug.
One Paragon. Two Simultaneous Sensitivities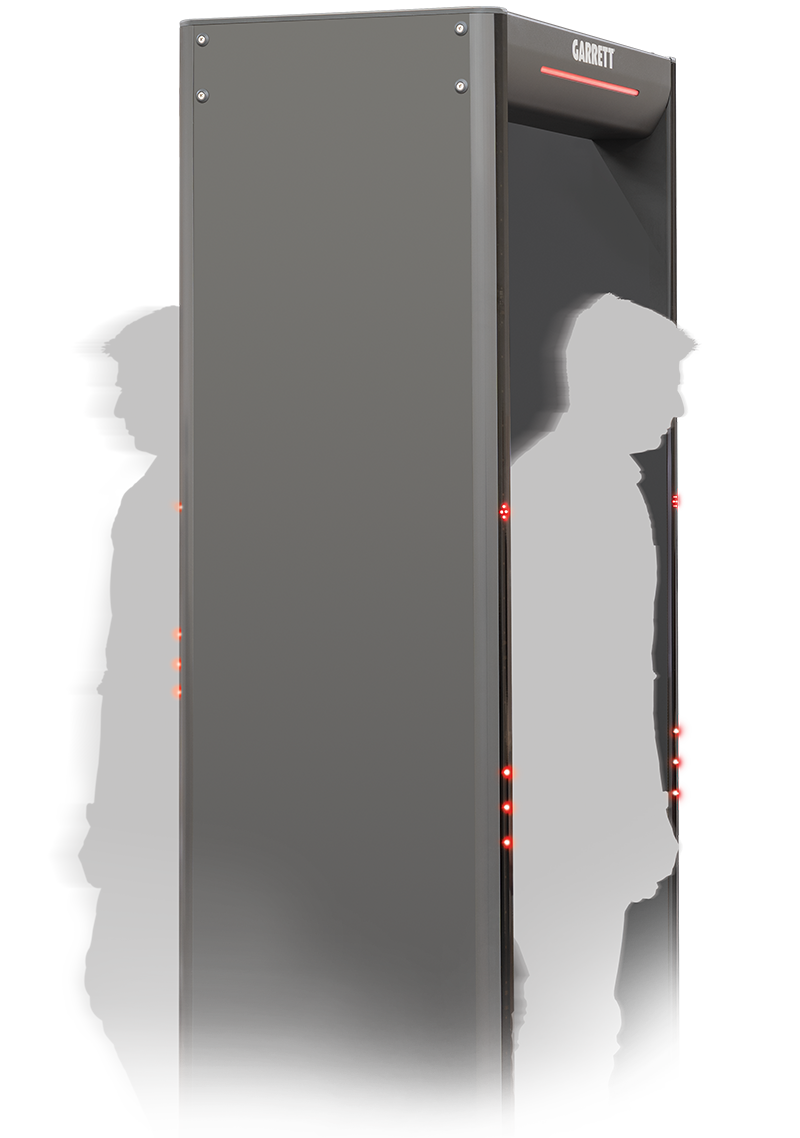 GARRETT EXCLUSIVE

AMBISCAN™
With Ambiscan, one detector does the work of two. This Paragon feature allows supervisors to set two distinct sensitivities based on the direction of traffic. Catch weapons coming in. Catch company property going out.
Halves the size of your security checkpoint.
Eliminate user error from excess detectors or repeated settings changes.
Reduce operator fatigue by only alarming on the targets you want to catch.
Double the Detection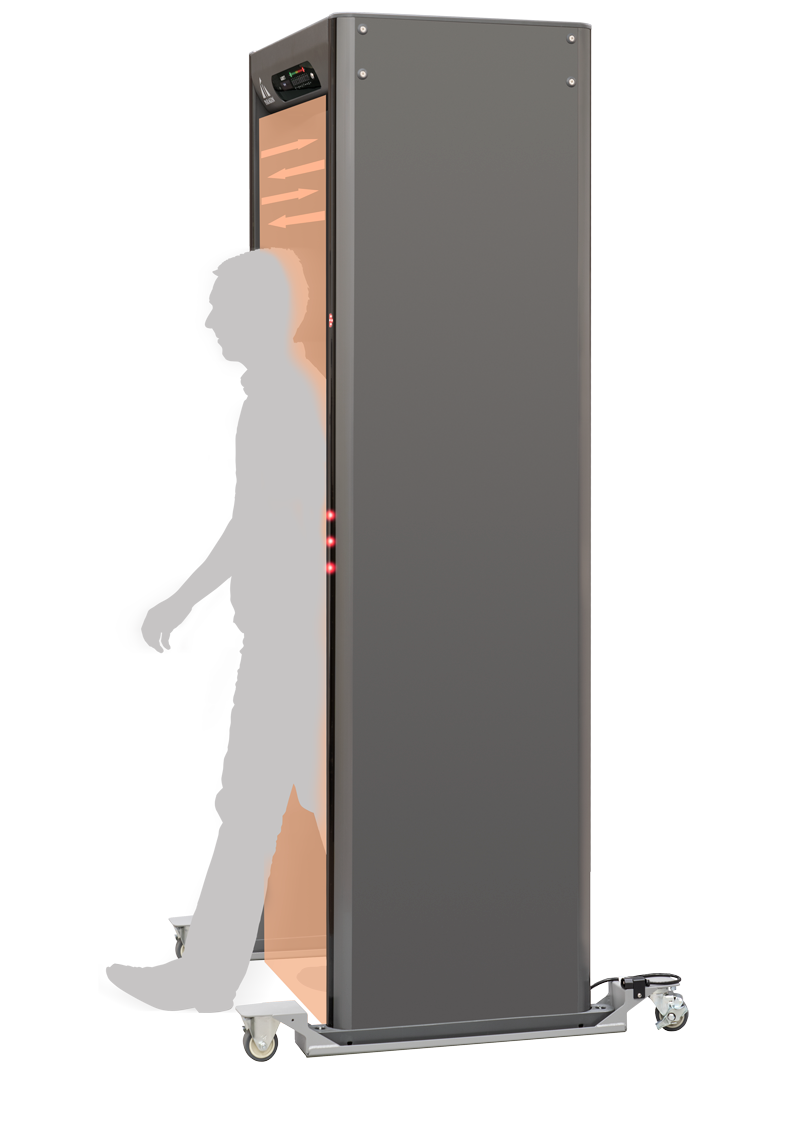 GARRETT EXCLUSIVE

BILATERAL DETECTION
Paragon has dual transmit and receive capability in both panels, a Garrett industry exclusive.

This means:
Evenly distributed detection across the walkthrough portal. Single-sided detectors experience falloff as the transmit strength varies from left to right. Paragon eliminates this weakness
Simplified multi-unit setup. Paragon's doubled perspective improves its ability to account for and eliminate the interference caused by other walkthroughs in close proximity.
Superior target analysis. Paragon's bilateral screening is the electromagnetic equivalent of binocular vision, enhancing the ability of the detector to precisely identify and distinguish objects within the portal.
Catch Threats Quickly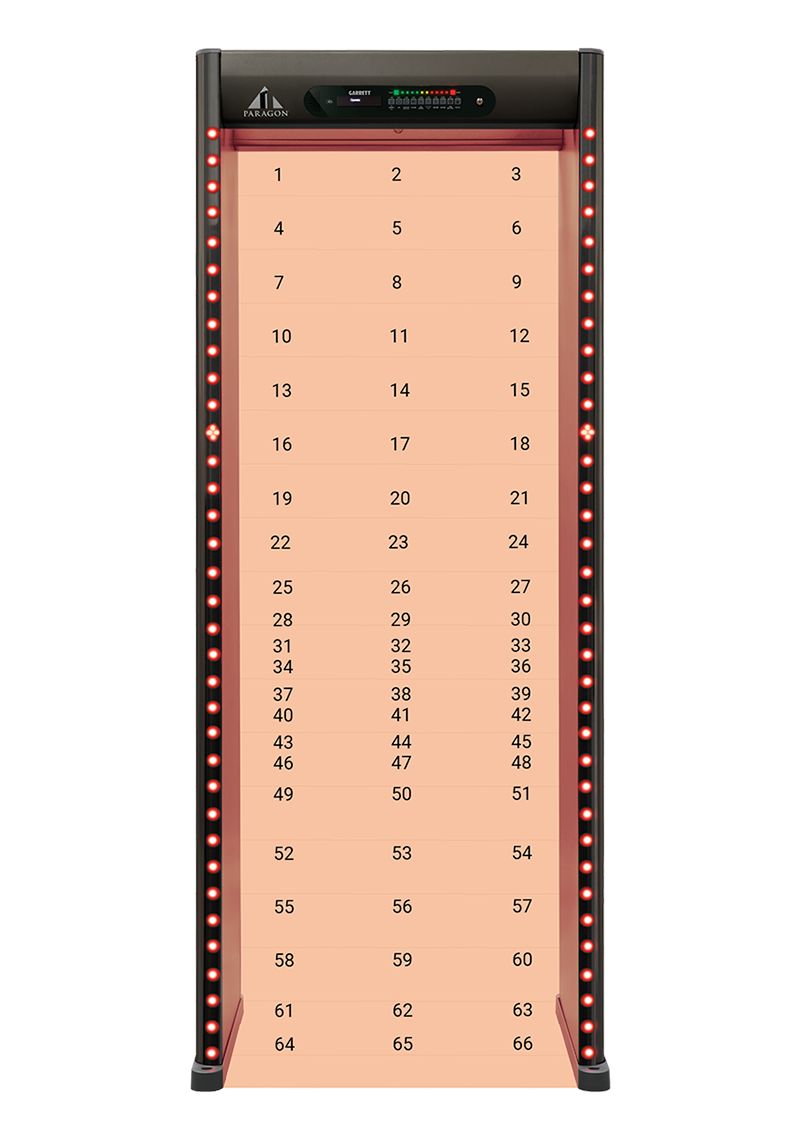 GARRETT EXCLUSIVE

66 ZONES
Paragon brings with it an industry-leading 66 zones – left/center/right identification of targets across 22 horizontal bands. This high-resolution detection lets operators find targets quickly and efficiently during secondary screening without diverting their attention away from the checkpoint.

Emphasize high risk zones with Zone Boost. All 22 of Paragon's horizontal bands are independently adjustable for maximum finesse in addressing the detection needs of your facility.
Additional FEATURES

Integrated UPS.
Internally-mounted emergency power ensures continuous operation in the event of accidental AC disconnect or power outage.
High-visibility pacing lights.
Allows patrons and staff to clearly see entry locations at large events.
Cabinet storage.
Allows charging of handheld detector while not in use.

Front View

IP 65.
Exacting construction ensures all-weather performance and dust/water resistance.
Sophisticated design.
Paragon
's smooth and trim structure is as at-home in an office building as a stadium.

Zero Touch™.
NFC card reader allows settings adjustment without mechanical insertion, meaning less wear and fewer card replacements.
TOF.
Time of Flight sensors detect both the presence of people and the direction of movement through the walkthrough portal.
Secure crosspieces.
Both detection head and crosspiece are key-lock secured to prevent tampering.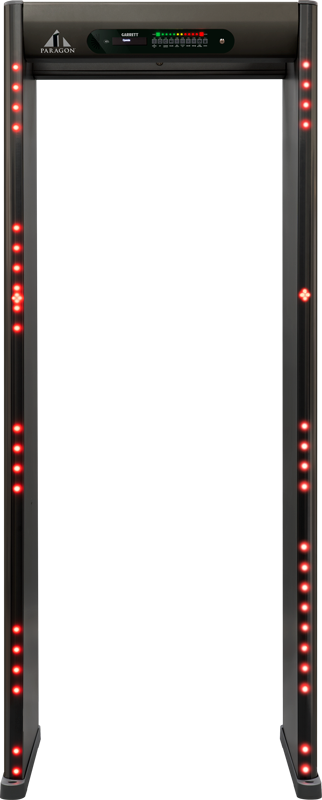 Back View

Quick-Q®.
Optional settings allow cell phones to be ignored while still catching mass casualty weapons.
200 sensitivity levels.
Paragon
's 23+ programs are all adjustable to 200 sensitivity levels for maximum security choice.
3 Year Warranty
See Warranty notice.