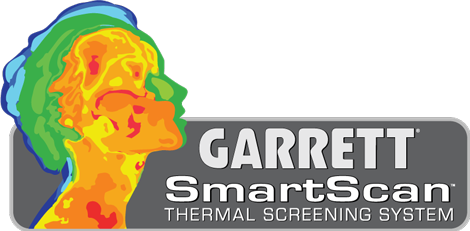 Product Nav - How To Buy Link
Integrated System for Garrett
PD 6500

i

™ and MZ 6100 ™
PN
1178000 SmartScan, Thermal Screening, 30"
1178020 SmartScan, Thermal Screening, 32.5" (32.5" ADA-compliant passageway)
Effortless temperature screening. Garrett SmartScan™ technology allows body temperature measurements to be taken during your normal security screening with no extra hassle or anxiety. Seamless integration of SmartScan into Garrett walk-through metal detectors allows your security checkpoint to become an efficient, multi-functional no-contact station.
Fully HIPAA compliant
Note: measurements taken from SmartScan should not be solely or primarily relied upon to diagnose or rule out a diagnosis for any disease. An elevated body temperature indication from Smartscan should be secondarily confirmed by qualified personnel according to your health screening practices and procedures using medical-grade equipment.