Garrett offers the industry's only comprehensive training program for security and law enforcement metal detection screening.

Each class is taught by a metal detector expert and is tailored to the distinctive needs of the specific security attendees.
Overview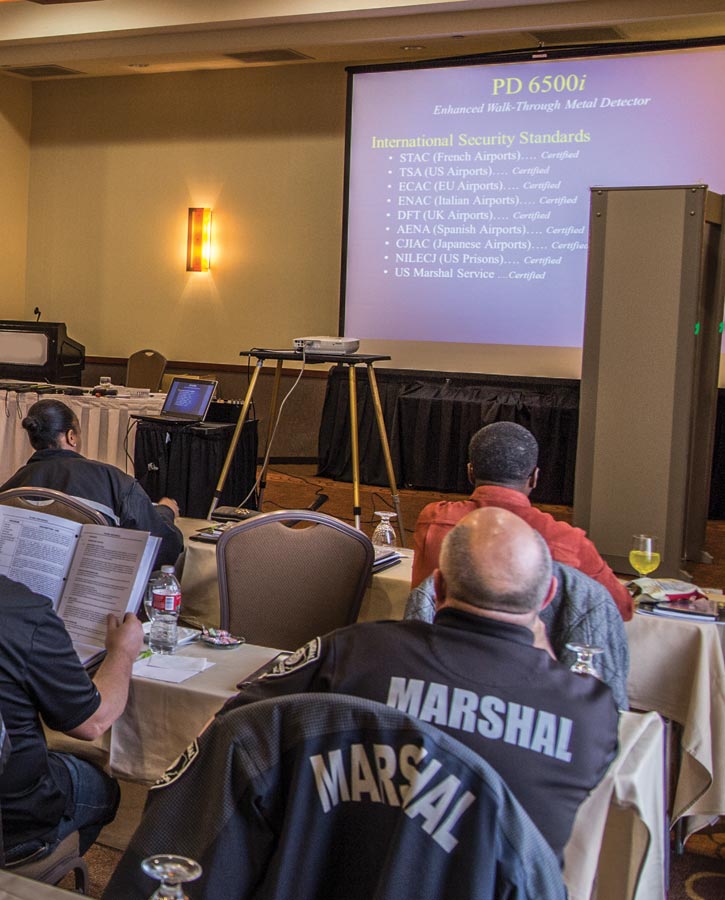 The Garrett Academy of Metal Detection™ is the industry's only comprehensive training program focusing on security metal detection screening. We recommend the Garrett Academy for security planning, supervisory and operational personnel working in government, law enforcement, entertainment, corporate, and private facilities.

Garrett Academy Instructors
Garrett instructors have years of practical experience in operational planning, equipment deployment and field maintenance of comprehensive security applications worldwide including the Olympic Games, Super Bowl and Academy Awards.

Certification
Graduates of The Garrett Academy receive an official Certificate of Completion.

33 Years of Experience
Professional security checkpoint, law enforcement, crime scene, corrections, loss prevention, special event, fish and wildlife, and numerous other security personnel have been instructed by the Garrett Academy since the 1984 Olympic Games in Los Angeles, California.
Courses
Formal Procedural Training
Designed for security professionals, the Garrett Academy's training offers formal operational planning and procedural training in conjunction with application specific courses for walk-through, hand-held and ground search equipment.
Ground Search Techniques
Classes on the use and techniques of ground search metal detectors can be offered from either a hobbyist or security application standpoint.
Special Breakout Sessions
Industry-specific breakouts sessions will be offered based on the needs of those who register to attend. Sessions can include instruction on:
School campus safety
Courthouses
Crime scene
Loss prevention
Prisons/correctional facilities
Installation and technical info
Special events…and more!
Garrett Academy Course Materials
Classroom setting includes hands-on training and educational PowerPoint and video presentations.
End of course exams available upon request.
Study guide book and DVDs provided.
Question and answer sessions.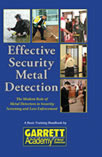 Effective Security Metal Detection
The Modern Role of Metal Detectors in Security Screening and Law Enforcement
A Basic Training Handbook by Garrett Academy of Metal Detection
Enroll for Training
Enroll for an Upcoming Academy Training
To find out about future Garrett Academy dates and times not shown on this page, please fill out the Information Request form. You can also call the Garrett Security Division Office at
(972) 494-6151
or email us directly at
academy@garrett.com
.
Note: Courses are usually limited to 25 students in order to allow time for a questions and answers session and hands-on training tutorial with Garrett Academy instructors.